Youth in Evaluation (YiE) Week is a week-long series of activities designed to empower young evaluators, aligned with the United Nations Secretary-General's Our Common Agenda. The event aims to strengthen the voice, learning, and prosperity of young evaluators with opportunities for growth and development. This year's event runs from April 24 to 28, 2023, and features 50 events hosted across the world, guided by three thematic priorities: voice, learning, and prosperity.
The event commences with the global inauguration of YiE Week, where the Executive Director of the United Nations Population Funds (UNFPA), Dr. Natalia Kanem, and a young evaluator from Zimbabwe, Yemurai Nyoni, inaugurated the event. In addition, eight youth activists shared how to effectively engage youth in evaluation across sectors to meet the deadline of delivering the Sustainable Development Goals (SDGs) by 2030.
One of the highlights of the event was the launch of standards centered around enhancing youth engagement in evaluation. These standards were for governments and academia, international organizations and the private sector, youth organizations and Voluntary Organizations for Professional Evaluations (VOPEs).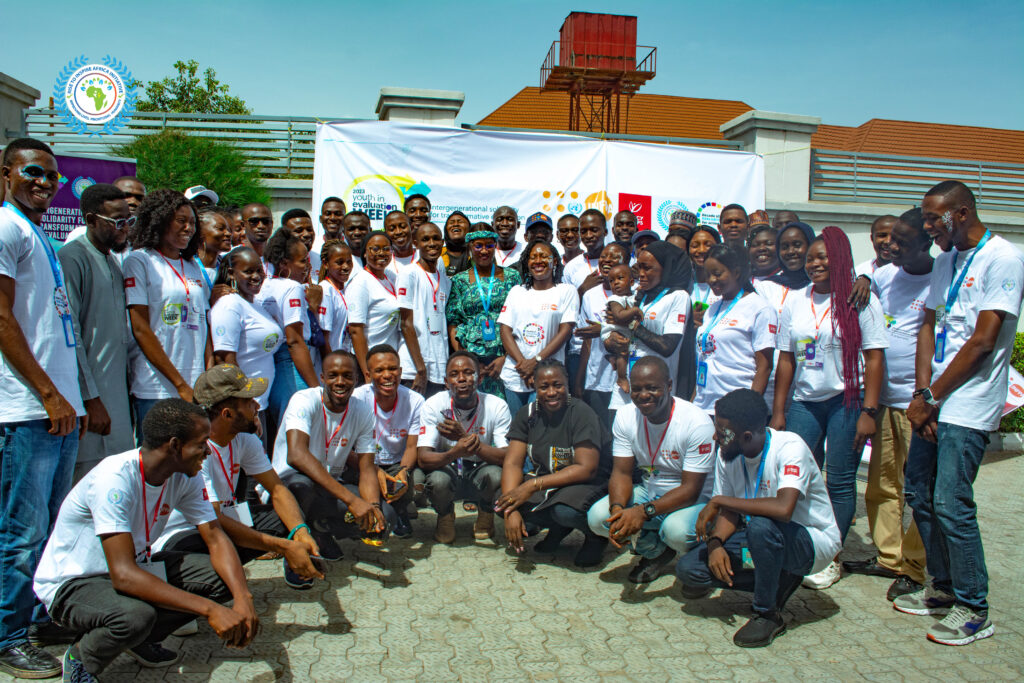 In northeast Nigeria, Rise to Inspire Africa Initiative (RIA) hosted an in-person YiE event on learning thematic priorities. The event started with a round of introductions and welcome remarks by the Executive Director of RIA, Stephen Olushola Oladepo, who highlighted the importance of youth inclusion in decision-making processes that affect them.
The first presentation was on "The World as a Global Market: Prospects and Opportunities," delivered by Dr. Umar A. Maina. He spoke extensively on youth, governance, and the key issues confronting youth development and growth in Africa. He further charged the participants to redirect their focus to the informal sector and ensure active participation in governance, paving the way for their voices to be heard and their initiatives to be included.
During the second presentation, Ms. Saratu Joshua Pindar discussed "developing character, competence, self-confidence, and networking." This interactive session began with the question "What is a global solution?" and went on to define global solutions from an economic and technological perspective.
The event featured goodwill messages from Mr. Mukthar Abubakar, representing the UNFPA Humanitarian Programme Coordinator/Head of Office, Maiduguri Decentralized Office, and Mr. Emmanuel Joseph Zirah, Youth Economic Empowerment Lead at Mercy Corps. Both speakers encouraged the participants to continue working towards a better and more prosperous future.
In conclusion, Youth in Evaluation (YiE) Week is an important event designed to strengthen the voice, learning, and prosperity of young evaluators. With opportunities for growth and development and standards centered around enhancing youth engagement in evaluation, the event is critical to achieving the Sustainable Development Goals by 2030. The event also provides a platform for young evaluators to interact with experts and exchange ideas, strengthening their role in shaping the future.