Child protection is a paramount concern that demands our collective attention.
In a significant stride towards upholding the rights and welfare of children, the Alliance for Child Protection in Humanitarian Action orchestrated a groundbreaking event, centered on raising awareness, fostering collaboration, and promoting impactful initiatives in the realm of child protection. This event served as a nexus, uniting a myriad of charitable organizations, each steadfast in their commitment to advocate for the most vulnerable children. Presented herein is a comprehensive synthesis of the event, elucidating its principal themes, noteworthy discussions, and inspiring outcomes that hold the potential to shape the future of global endeavors in child protection.
Signifying a moment of profound contemplation, humanitarian, and developmental civil society organizations, across Nigeria, converged under a single roof to deliberate upon the multifaceted facets of child protection: encompassing research, policy, and practice. This momentous occasion transpired during the Alliance Annual Meeting Nigeria Participation Hub's, hosted by the Rise to Inspire Africa Initiative. The deliberations unfolded within the esteemed confines of the Conference Room at the IOM Humanitarian Hub (Red Roof) in Maiduguri, Borno State, Nigeria, spanning from the 12th to the 15th of June 2023.
Commencing with a warm reception from the Alliance Secretariat, the event's agenda was unveiled, setting the tone for the ensuing four days of profound exchanges, while encouraging active engagement from the array of organizations in attendance. Distinguished by their diverse backgrounds and areas of expertise, the attendees were eager to foster collaboration, share knowledge, and embark upon innovative strategies that would effectively combat the intricate challenges faced by children in precarious circumstances.
A salient feature of this event manifested in the resounding keynote addresses delivered by esteemed guest speakers. These orations served to underscore the paramount significance of adopting a holistic approach to child protection. Eminent champions of child rights, researchers, and policymakers shed illuminating insights upon the multifaceted nature of this issue, directing attention towards prevention, early intervention, and long-term support. Exuding a sense of urgency, these speeches accentuated the pivotal role played by concerted efforts in effectuating genuine transformation.
The event also includes:
Panel Discussions and Workshops:
The heart of the event lay in the series of engaging panel discussions and workshops, where participants delved into crucial topics within the realm of child protection in the line of research, policy and practice. The panels covered a wide range of subjects, including child abuse prevention, access to quality education, healthcare, psychosocial support, and legal frameworks for protecting children's rights. Facilitated by experts from organization such as Street child, OCHA, GSF, and many others. These sessions fostered meaningful conversations, knowledge exchange, and the generation of innovative ideas.
Notable Collaborations and Initiatives:
Another notable outcome from the event was the formation of collaborative partnerships among organizations both physically at Nigerian Participation Hub and those online. Recognizing the power of collective action, several charity organizations pledged to combine their resources, expertise, and networks to amplify the impact of their interventions. New initiatives emerged, focusing on preventive programs, capacity building for frontline workers, and advocating for policy changes to better protect children in vulnerable situations.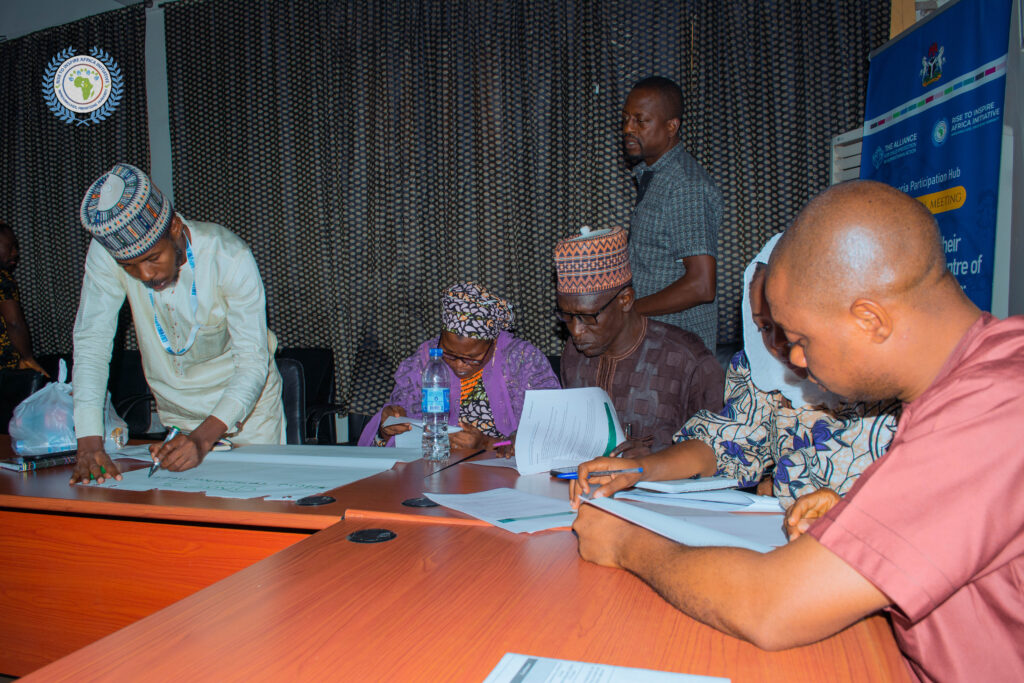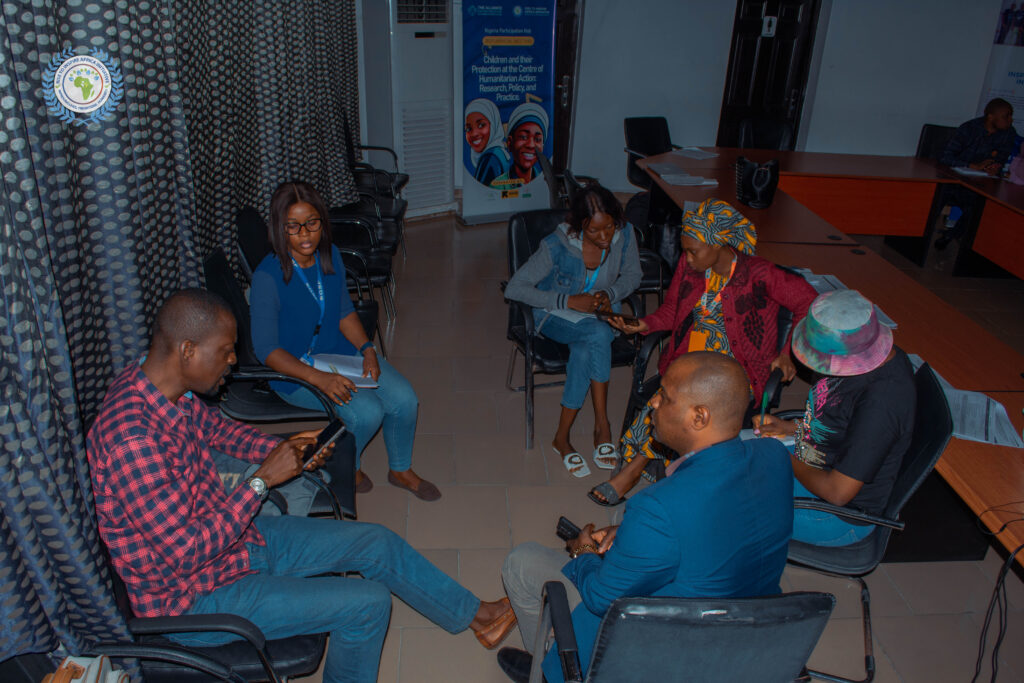 3. Empowering Communities and Amplifying Voices:
A crucial aspect of the event was the emphasis on empowering communities and amplifying the voices of children themselves. Attendees explored community-led initiatives that fostered local ownership and encouraged participation from children, parents, and caregivers. By recognizing the strengths and resilience within communities, the event sought to create sustainable and long-lasting change.
Conclusion:
The event served as a pivotal milestone in the realm of child protection. It brought together passionate individuals and organizations, paving the way for collaborations, new initiatives, and a renewed commitment to safeguarding the rights and well-being of children. With an unwavering focus on prevention, intervention, and empowering communities, the event's outcomes promise to have a transformative impact on child protection efforts globally. Together, we can build a future where every child can thrive, free from harm and exploitation.
Below are pictures from the events.